Select Board
92 School Street, Carroll
Mailing: PO Box 146
Twin Mountain, NH 03595
Office Hours vary, please email selectmen@townofcarroll.org and/or call and leave a message at 603-846-5494 ext 3 and we will respond in a timely manner.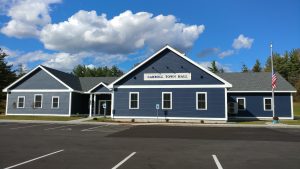 The office is CLOSED on Friday
Meetings: Tuesday at 5:00 pm.  Please check our calendar often to see when the next Select Board meeting is, as it may fall on a day other than Tuesday. Click here to view the calendar.
Phone: (603) 846-5494 extension 3
Jules Marquis, 2026 – Chairperson
John Greer, 2025 – Selectperson
Bonnie Moroney, 2024- Selectperson
Administrative Assistant (email)
View Select Board Meeting Minutes